See 1st of all if you have completed your digital marketing course or any training, so then you got all the knowledge which is under digital marketing course.
Let start with some of the points that you have learned from this course-
In this course, you got a good knowledge of website building and Blogging.
Got the knowledge to keep update yourself.
Got the knowledge about Social Media Management.
Audience Engagement.
Consistency
Social Media Influencer – Definition and Examples
As a Social Media Influencer, you're someone who influences your target audience. These fellow humans or "followers" will observe any content you selected to share: photos, tweets, blog posts, vlogs, any and all kinds of digital content. Influencers frequently additionally without delay influence their follower's consumer behavior. As an example, in case you take photographs wearing a positive piece of clothing and upload it onto social media, it's miles probably that some of your followers will see the image and be inspired to buy the garment themselves.
If you have learned this thing in a very good manner then you will get your goal easily. These are the necessary points to become an influencer.
To become a social media influencer, I have filtered some steps based on my experience and observation:
1. Get one Niche:
A field you're surely interested and able to provide the fresh, new and updated tips or tricks. Now choose 2 or 3 social media channels (Facebook, Instagram, Twitter, YouTube, etc) that you know very well.
Then think on contents whether you need to publish a written or video, post accordingly. In case you are comfortable on video than create and publish it or do written content posting.
2. Make Content Strategy:
Start with an initial stage of niche and plan the constant information priorities. This enables to create an eagerness on your target audience to follow you. It must have some value to follow you. Once you have done that part you need to build a plan for two-three months and start posting accordingly. Your content must have that much quality information that people will really be considered it and pass it to others as well.
3. Build Your Community:
Always try to invite new people to your page, go to forums, groups to engage people there with your content. Try to connect with others from your industry share and engage them. Monitor others article what they publishing means always looks for something new.
4. Promote yourself:
Unique and good content will always defend itself, but you just need to remind people to share your content to others where it might seem interesting.
5. Engage with your Audience:
Always to try to engage with your audience to keep you in mind and share your knowledge also get some new ideas from them directly.
6. Keep highlight yourself:
Make author of your all channel and draw attention on it to make you as a celebrity. Then you can forget all the previous points and just stay in shine.
Example: Travel Blogger
All the above steps are necessary to turn out to be a social media influencer.
Key Influencer
Influencers normally enjoy good popularity and perceived as extra authentic than classic advertising media. Key influencers generate their own content. Bloggers, YouTubers, as well as famous Instagram personalities, all count as influencers.
However, online magazines are also often considered part of the influencer movement, although the definition is somewhat watered down: influencer usually means an individual who reaches an essential part of a certain target group, e.g. gamer, teenagers etc. When we speak about influencers, we usually mean key influencers.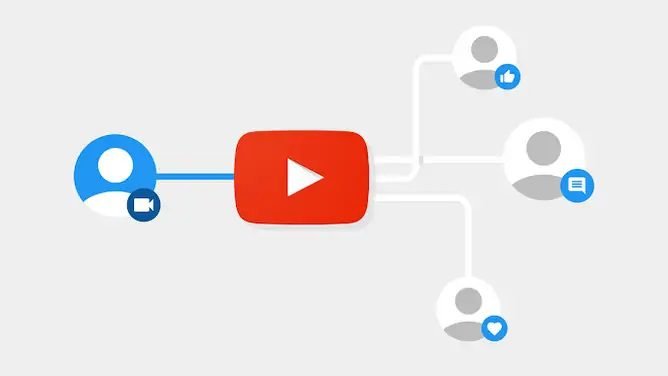 YouTubers are very famous key influencers. Often positive advertising and marketing offers are agreed with them so that a product is actively advertised. As a YouTuber, as an example, you integrate small segments for your videos in which you highlight your sponsors and present the product. You can then often actively support your fans of visitors with the assist of an affiliate link through making a purchase via the link.
This way, you are earning money ever time a transaction takes place.
On Instagram, key influencers will most likely market products that may be effectively promoted through images of themselves (like apparel and cosmetics). Instagramers often wear clothing of a certain brand, with whom they've signed an advertising agreement. Key influencers on Instagram, as an example, are sent free products to reveal off. Often, there's additional money to be made for Instagram posts that actively promote a product.
Manufacturers make use of an important impact: if a person is taken into consideration to be an expert or trendsetter within the product's field, then they have an especially authentic impact and an advertising and marketing message in a credible manner.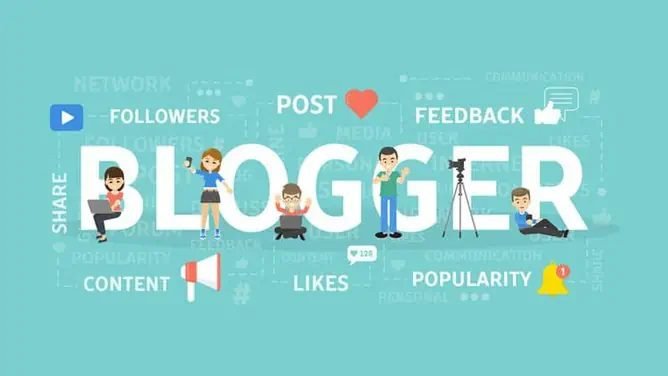 Bloggers are usually used as key influencers when it comes to technical or medical merchandise where regular folks might locate it tough to choose between individual manufacturers. As an example, as a blogger, you'll be supplied with sponsored products to write or film a review. As a key influencer, but, you will continually strive to remain as real as possible and not just become an advertising and marketing mouthpiece, which would endanger your status. Which means you may also create a negative advertising impact if the tested product is disappointing. Key influencers manage this difficult balancing act among authenticity and product placement.
Most important, keep in mind that becoming a social media influencer in your industry is not the end destination. Instead, it's a stepping stone to more massive opportunities and responsibilities.
Also Read: Secrets of Branding, Fastest way to improve website rank on Google, User Guide to learn digital marketing.