If you are searching for the best digital marketing institute in Jaipur and looking for enrollment in one, then you should read our complete blog. Here, we will determine you the top 13 digital marketing course in Jaipur as well as their relevant information such as course prices, modules, the location of the institute, contact details, and more. Through this blog, we are trying to guide you best for your near future in the field of digital marketing.
DigiLearnings:
DigiLearnings is a leading Digital Marketing training institute in Jaipur which has a recognized identity in the marketplace. By having 10+ years of experience in the field of digital marketing training, DigiLearnings has moved to a solution-based approach for its student's learning. This institute is now completely relying on industry-based projects so that its students can be job-ready after the successful completion of their modules in 3 months. Pro excellence in course design and high-quality training are priorities at the institution, which also emphasizes the development of professional relationships. In addition to 15+ certifications, DigiLearnings provides a complete Digital Marketing Course that uses an innovative teaching approach. Students will benefit from high-quality, self-paced video courses that have been handpicked and conducted by top industry leaders and experts in their fields. It offers a futuristic way of learning Digital Marketing that emphasizes all-around techniques as well as its more practical application. 
The training module of this organization has been designed in a manner where different trainers are assigned different topics in which they have gained expertise. Learning from different trainers gives a new experience to students which is a unique learning point of this institute. A chance to learn from the greatest experts in the field, work on real-world projects, as well as train with more than 15,000 students makes this program one of the best available. In addition, DigiLearnings offers a Live Project Internship to its students so that they can practically implement their learning in the same. During this, if students face any issues or they have any doubts, then they can in-person consult with trainers who are available to assist them on a timely basis. This is something that the majority of educational institutions do not want to accomplish. With every applicant, DigiLearnings establishes a long-lasting professional connection and even provides lifelong access to the course materials. After the course, 
Dedicated Support, 

Internship program, 
1 to 1 mentoring session, 
Live project learning, 
Lifetime membership, 
20+ Mastery tools to learn, 
Interview training guide and session, 
100% placement assistance, and so on are setting the standard for education delivery at the top level. 
The Testimonial and reviews of students determine the success story of DigiLearnings. Students who have accomplished their digital marketing course from DigiLearnings are now placed in well-known organizations. In terms of growth and career-related guidance, DigiLearnings provides after-course support as well as guidance to the students whenever it is needed because it is not only about learning how to create an attractive SEO-friendly website; it is also about learning how to do it better in the future. Students who learn digital marketing courses from DigiLearnings have accomplished the program with a better understanding of how to create a successful future. These are some specific benefits that DigiLearnings offers if you are pursuing or planning to accomplish the digital marketing course. So, whether you are a new graduate or a trained professional looking to further your career, the digital marketing courses offered by DigiLearnings is for you. You can enroll here for better learning as well as to give a height to your future. 
Course Fee: 25,000
Duration: 3 Months
Modules: 45+ Modules
Digital Marketing Overview (1)
Website Planning & Development (WordPress) (4)
Advanced Search Engine Optimization (9)
Lead Generation for Businesses (6)
Social Media Marketing (7)
Ecommerce Marketing (3)
Online Display Advertisement (8)
Money Making Program (3)
Digital Marketing Strategies (5)
Course Faculty: 
Mr. Abhinav Pandey
Mr. Shivam Yadav
Mr. Govind Kumawat
Course Highlights: 
1 to 1 mentoring session
After batch support
Lifetime membership
100% placement
20+ Mastery tools to learn
10+ Brand projects to work
100+ Online batches
Resume development & Interview training session
Certifications Offered: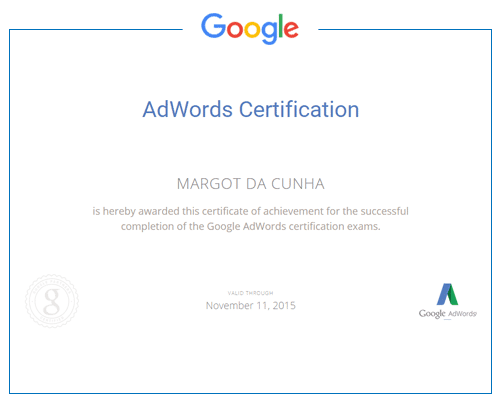 Our placement partners:
Address:
14/E/61, Shipra Path, New Aatish Market, Mansarovar, Jaipur, Rajasthan 302020
Contact:
090019 99320
Website:
Free class demo form:
Digital Vidya: 
An industry pioneer in digital marketing, Digital Vidya also offers courses in data science and analytics. Digital Vidya provides one of the top digital marketing courses in Jaipur, based on its extensive expertise in training over 35,000+ participants and over 3000 training programs in approx. 25+ countries over the last decade. They provide a free orientation session on Digital Marketing training for the purpose of advancing your professional career.
Modules: 44 Modules
Search Engine Optimization 4 Modules
Search Engine Marketing 5 Modules 
Social Media Marketing 5 Modules 
Email Marketing 3 Modules
Inbound Marketing 4 Modules 
Facebook Marketing 2modules 
Web Analytics 5 Modules 
Other Various Digital Marketing Topics Comprise Of 15 Modules.
Course Fee: 49900+ 18% GST for online training
Duration: 4-7 Months
Address: C 35 36 Mahalaxmi Nagar, Behind WTP JLN Marg, Jaipur Rajasthan 302017
Contact: +91 90019 99320, 08010033033
Website: https://www.digitalvidya.com/
DigiPerform: 
With over 16,000+ students placed in reputable organizations, DigiPerform has been named "Asia's Top Recognized Brand in Digital Education" by the World Consulting and Research Corporation (WCRC). DigiPerform provides one of the top digital marketing courses in Jaipur and also intends to address the balance between the demand for educated experts as well as the industry's need for competent digital marketers.
Modules: 25+ Modules
Digital Marketing Introduction
Video Creation Strategy
Inbound Marketing
Web Analytics 
E-mail Marketing
Content Writing
Website Creation
Social Media Marketing
Facebook Business marketing
Instagram Marketing
Twitter Marketing
Quora Marketing
Online Reputation Management
Online Advertising
Remarketing
Introduction to SEO
Keywords Research
Webmaster Tools
Media Buying Analysis
Google Analytics
Growth Hacking
Influencer Marketing
Ecommerce Marketing
Blogging
Interview Process and Preparation
Course Fee: NA
Duration: 2-6 Months Training Program
Address: 66, Ground Floor, Basant Bahar Colony, Tonk Rd, Gopalpura Mode, Jaipur, Rajasthan 302018
Contact: 076655 93366
Website: https://digiperform.com/
Quibus: 
Digital marketing courses in Jaipur are taught at the renowned QuiBus Training, which is widely regarded as one of the finest. As a result, you get numerous officially acknowledged certifications and also assured job placements while also becoming work-ready, promoting your company, and coaching you to become an entrepreneur. There, a thousand students who have received digital marketing training at the institution, and the majority of them are now employed as digital marketers or business owners. The unique aspect of Quibus Trainings is that they only offer one batch of training each month. They prioritize quality above quantity and cap the number of students in each batch to 20.
Modules: 30+ Modules
Understanding Digital Marketing
Domain & Hosting management
Mastering WordPress
Using Canva for Designing
Quora marketing
Google Local Guide
Search Engine Optimisation – I
Search Engine Optimisation – II
Facebook Marketing
Instagram Marketing
LP Design for Lead Generation
Google Search Console
Google Analytics
Google My Business
Google Search Ads
Google Display Ads
Google Video Ads
Google App Marketing
Google Shopping Ads
Google ReMarketing
Google Audience Management
Google Tag Manager
Email Marketing
Blogging
Affiliate Marketing
Digital Marketing Strategy Plan
Google Ads Certifications (5)
Course Fee: Rs. 30000-40000
Duration: 4 Months
Address: 46, Gopalpura Bypass Rd, Muktanand Nagar, Durgapura, Jaipur, Rajasthan 302018
Contact: 085020 02002
Website: https://www.quibustrainings.com/
Tecida Training: 
Entrepreneurs and professionals may benefit from the courses offered by this Tecida Training institute in digital marketing. Because of its distinctiveness in modules, Tecida is regarded as one of the finest training institutes in Jaipur. They place a strong emphasis on practical training, with just 30% of their time spent on academic instruction, in order to provide thorough insights into the real world. While completion of this course, they will aid their students in obtaining employment or internship opportunities with high-end organizations.
Modules: 15 in one module
Search Engine Optimisation
Introduction to Keyword Research
On-Page Optimisation 
Off-Page Optimisation
Google Ads & Analytics
Social Media Marketing
WordPress Training
E-mail Marketing
Content Marketing
Digital Creation
Sales Funnel Training
Personal Branding
Affiliate Marketing
E-com Dropshipping
Video marketing
Course Fee: Rs. 25000
Duration: 4 months
Address: 90/34- Taxila Mandir Marg, Near Patel Marg Chauraha, Mansarovar, Jaipur
Contact: 9890620265
Website: https://tecidajaipur.in/
EIIM – Edusolutions Institute of Internet Marketing: 
In addition to providing a great choice of digital marketing courses, this Edusolutions Institute of Internet Marketing is quite well for providing students with soft skill training that allows them to make a difference while doing business. They are personalized and intended to integrate as much practical knowledge as possible, which makes the EIIM Course one of the most popular choices among students. Moreover, while successful completion of this offline course, they will also give job placement support, as well as company or startup backing.
Modules: 28 Modules
Website Development
Search Engine Optimisation
Social Media Marketing
Search Engine Marketing
E-mail Marketing
Display Ad
Affiliate Marketing
Google Analytics
Blogging
Local SEO
Organic SEO
Web Engagement
HubSpot
Remarketing
Google AdSense
Banner Ad
Referral Marketing
Freelancing
YouTube Marketing
Ecommerce
E-business
Online Reputation Management
Web Speed & Security
Mobile Marketing
Course Fee: 
EBSP – Rs. 27,000
CIMP – Rs. 20,000
Duration: 3.5 Months
Address: Balaji Tower IV, 714, 7th, Durgapura, Jaipur, Rajasthan 302018
Contact: 095717 46111
Website: https://www.eiim.in/
Jaipur School of Digital Marketing (JSDM): 
By continuing live initiatives, JSDM has formed a team of highly qualified and trained experts who provide digital marketing training in Jaipur. Students from both technical and non-technical backgrounds can master digital marketing courses and have a successful career. The course content of JSDM is extensive and supplemented by more than 70 hours of live instruction, 40 hours of videos, one-on-one mentoring sessions, expertise in more than 20 industry tools, as well as other resources.
Modules: 25+ Modules
Digital Marketing Course Overview 
Search Engine Optimization 
How To Create Sitemaps 
Keyword Research 
White Hat Techniques 
On-Page Optimization 
Content Writing For SEO 
Blog Content Writing 
Article Content Writing 
Conversion Tracking 
Google Webmaster 
E-commerce Marketing 
YouTube Marketing
Social Media Marketing
Google Adwords 
Email Marketing 
Adwords Keyword Tool 
Mobile Marketing 
Enhancing Ad Effectiveness Bidding For Keywords.
Course Fee: Rs. 25000-30000
Duration: 4 Months
Address: 103/66 A First Floor, Patel Marg, Madhyam Marg, Mansarovar, Jaipur, Rajasthan 302020
Contact: 09887772550
Website: https://jsdm.in/
Digipro- Premium Digital Marketing Academy: 
There is a professional training academy called DigiPro that educates people in the area of digital marketing as well as prepares them for employment. Digipro understands the need of acquiring solid foundational and knowledge of Digital Marketing in order to progress in one's profession effectively. Digipro's Digital Marketing course covers all the essential components of this field and trains students on how to tackle the obstacles of working in an ever-evolving digital environment.
Modules: 8+ Modules
Digital Marketing
Website Designing & Development Services
SEO Training
SMO Training
Social Media Marketing
Content Marketing
Email Marketing Services
SEO Services
SMO Services
Course Fee: Rs.17000
Duration: 2-3 Months
Address: Shop No 3-4, ,New Sanganer Road, Opp BOB Bank, Near Shyam Nagar Metro Station,Jaipur, Rajasthan -302019
Contact: 9261211003
Website: NA
DMI – Digital Marketing Institute: 
The Digital Marketing Institute (DMI) in Jaipur focuses mostly on search engine optimization (SEO) training and provides complete Courses on the major modules, resulting in the development of digitally knowledgeable individuals. DMI is one of the most renowned Digital Marketing Training Institute in Jaipur, offering comprehensive expert training in the field of marketing. Small and medium-sized company owners, marketing managers, as well as business students will benefit from this unique training course, which has been designed just for them.
Modules: 6+ Modules
Search Engine Optimization
Content Marketing
Google Ad words PPC
Affiliate Marketing
Social Media Marketing
Word Press Blogging
Google Analytics
Course Fee: Rs. 25,000
Duration: 2-3 Months
Address: 61, Shivaji Nagar, 160 Feet Boring Road, Kalwar Road, Jhotwara, Jaipur, Rajasthan
Contact: +91 96364 28954
Website: https://digitalmarketinstitute.business.site/
Samyak:
Samyak is a well-known Digital Marketing Institute having different branches throughout India and US. They have more than 25 branches in different countries and are a Google NHP Certifications partner. As a result, the curriculum at Samyak is tailored to meet the specific needs as well as trends of the sector, and also the desire of company owners including recent graduates to succeed in the field of digital marketing. 
Modules: 14+ Modules
Website Planning and Creation 
Digital Marketing overview 
Search Engine Optimization 
FTP PageRank 
Content Optimization 
Technical SEO 
Long-term Content planning 
Link Building Measuring 
SEO effectiveness 
Advertising with Google 
Google Analytics 
Social Media Optimization 
Online Advertising 
AdSense and Blogging.
Course Fee: Rs. 15000-25000
Duration: 3 Months
Address: 5A- 5B, 2nd Floor Gautam Marg RSEB Officers Colony, Opposite Vaibhav INOX Near Amrapali Circle Jaipur 302021
Contact: 7413853777, 9772271081
Website: https://www.samyakinfotech.com/
DZone:
DZone offers online training, classroom training, weekend training, as well as corporate training. Web programming, mobile app development, data science, as well as machine learning are just some of the courses offered by DZone. For those who want to learn as much about the courses, there are free sample sessions. As a result, learners are able to acquire hands-on experience with real-world projects from a variety of sectors. 
Modules: 
SMO 
Website Ranking
Paid Ads Management
Affiliate Marketing
Lead generation
Email/ SMS Scheduling
Planning Strategy
Product Selling
Increase ROI
Brand image promotion
Course Fee: Rs. 6500-15000
Duration: 2 to 3 Month
Address: 260, New Sanganer Rd, Katewa Nagar, Devi Nagar, Shyam Nagar, Jaipur, Rajasthan 302019
Contact: 072406 21121
Website: https://www.dzone.co.in/courses/digital-marketing-training-institute-in-jaipur.aspx
DIGIXP:
Digixp has a staff of 10 or more instructors, more than ten courses to choose from, and has already certified more than 500 learners. Specialties of this Institute include 100% placement aid and a 100% hands-on approach to the Courses. Digixp is just another well-known training center in Jaipur that provides digital marketing courses and also offers instruction in Python, data analytics, Android, iOS, spoken English, and IELTS-TOEFL-PTE.
Modules: 8+ Modules
Social Media Marketing and Optimization 
Search Engine Optimization 
Ad management 
Search Engine Marketing 
Online Reputation Management 
Web Analytics 
Affiliate Marketing 
Blogging 
Interpersonal Skills.
Course Fee: Rs. 15000-25000
Duration: 45 days
Address: Near Landscape Park, 79/5, Shipra Path, Mansarovar, Jaipur, Rajasthan-302020
Contact: 98290-81462
Website: NA
ARENA INFOSOLUTION:
Arena training institute is on the top list of digital marketing institutes in Jaipur. This institute has trained more than 500 students till now with one-to-one training. Arena Info solution offers internships along with their course so that their students can gain practical knowledge and can be easily placed in good companies. One unique quality of this institute is that they run limited batches with small batch sizes but ensure quality learning and training. 
Modules: 36 Modules
Digital Marketing Overview
Website Planning
Website Designing (WordPress)
Content Writing
Search Engine Optimization
Local SEO
Google Webmaster
Bing Webmaster
Social Media Optimization
Google Analytics
Search Engine Marketing
Social Media Marketing
Email Marketing
Mobile Marketing
Content Marketing
Ecommerce SEO
Ecommerce Marketing
Lead generation
Video Optimization
Video Marketing
Online Reputation Management
Pro Blogging
Personal Branding
Sell anything using Digital Marketing
Business etiquette for job seekers
Digital Marketing Strategies for Business
Entrepreneurship for Business
Domain Monitoring & Marketing
Google AdSense
Google DoubleClick
Affiliate Marketing
Coupon Code Marketing
Start-up Plan & Strategy
Automate Your Digital Marketing
Become your Boss becoming Freelancer
Earning from Social Media
Course Fee: Rs. 25000-40000
Duration: 3 Months
Address: C-5, First Floor, Shanti Nagar, 80 Ft. Road, Kiran Path, near Gyan Ashram School, Mansarovar, Jaipur, Rajasthan 302019
Contact: 07849904191
Website: https://arenainfosolution.com/