Affiliate marketing is a super easy way to earn commission just by recommending products or services to others.
In brief , Affiliate Marketing is a "Refer and Earn" program.
In this article we will be discussing how you can be a successful affiliate marketer and start your earnings soon with just following these steps.
The 5 step guide to affiliate marketing begins here.
1. Create a Blog/Website
To promote one needs to have a relevant audience and accordingly relevant content.
To be an affiliate one needs to choose a niche and create content for that particular set of audiences.
2.A Relevant Product
Search for the relevant product which you can refer on your website.
For example if your blog/website in related to travelling, then you may choose your affiliate product or services related to the same like travel backpacks, or accessories and even travel packages.
There are three types of product one can choose to earn commission on.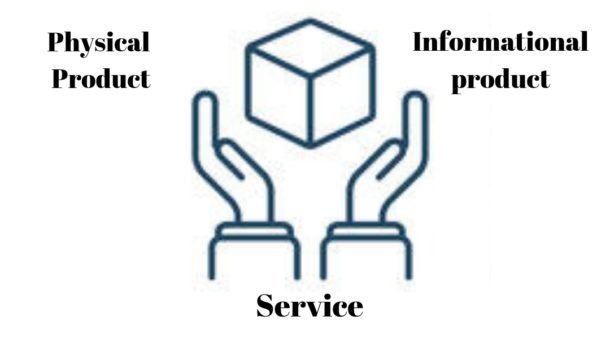 1.The Physical Product
This is the easiest and the most convenient option to choose because of Amazon.
The Amazon affiliate program is the best to become an affiliate marketer.
2.The Informational product
Here you'll have to create informational content for the product and make people aware about the offerings of the product. It has to be more of information and with a purpose to educate the customer.
3. Services.
Services as we all know are intangible offerings made by any firm. For doing affiliate of any service one needs to develop effective content and make the essence of the service reach the customer's mind.
Most of the time in service sector the affiliate has to be very creative and use tools such as videos or testimonials to attract the audience.
4.Creativity and Content.
Creatively shared content is the key for effective marketing and a way to generate more and more relevant audience.
One can create content through tutorials, post reviews , e-mails , videos or infographics etc..
All these sources should be creative and full of information as well as optimized to have a bulk of relevant audience visiting our page.
5.Generate Traffic
For being a successful affiliate marketer one needs to know how to generate traffic, There are several tools for promoting your blog and website which includes e-mail marketing , google ads , basically working on your rankings can help you gain better earnings.
6.Link Masking
A point to remember while doing affiliate is to make your links look good. Affiliate links are a sore to the eyes, as they are lengthy and confusing. Use bit.ly or the WordPress plugin Pretty link to modify your links and make them look better.

These are the 5 steps which can help you be an affiliate marketer and generate income from your blog/website.

Cherry On Top !
Now we will be sharing some important points to be remembered while doing affiliate marketing.
Join as many affiliate networks as you can, although you'll be rejected most of the times without any reason. But being in touch with different affiliate programs will help you guide for further marketing and experience.
Choose the right direction (The correct product)It is very important to choose the correct product , as wrong selection of product can be very dangerous, as it won't even help you neither your audience because deviating from the theme of your blog won't really matter as people from other nice won't be visiting your blog.
Be updated with the latest Affiliate marketing learning platforms.There are some platforms which are guiding people since decades about affiliate marketing, follow them. Some major names are Affiloblueprint,wealthy affiliate etc.
Your earnings can go up from $1 a month to any limit. There are different ways to earn from affiliate which includes PPC (Pay-per-click) , Google       Adsense ,lead generation , Sign ups etc..So depending upon what you choose, your earnings will work out.
Now we hope you are completely aware of how to do affiliate marketing and earn money quickly.
Affiliate is the most trending source of income for bloggers and digital marketers.