Before starting this article, we want to clear one thing completely: If we talk about SEO, every web page for a website is a landing page according to the SEO and if we say every web page that means each page of a complete website which can be crawled and indexed by the search engines.
So if you don't want to index or want to crawl any web page, then block them before indexing.
What do you think about a good landing page? Doesn't know, No problem we will clear it.
A Good Landing page for a website:
Grabs the attention of visitors.
Focus on audience's needs, wants, and most probably requirements of them.
A good landing page topic gives the answers to their relevant questions.
Generates the solution which they want.
Targets on Call to Action for a particular activity.
According to the SEO, all web page which focuses on above mention points is required the attention of SEO. Because every web page of a website is not the outside of an SEO Optimization.
Focus only one thing is, a web page should be
"Relevant to the visitor = Relevant to SEO".
But remember one thing also is that every web page should have a unique point of view that means a purpose to make it. Audience segment is also divided in it.
An SEO Expert can easily define that which page is most valuable for him in case of promotion an website. That means for running SEO campaign.
So let's start the discussion about necessary pages of a website and also why they are important.
Every SEO Expert Must Give Attention to the Pages
Home Page
This is the page which is seen by a visitor as a first page. It is one of the most visited pages of a website.
When a user lands on your website's homepage or comes back from an internal page of your website then it is the sign of user's expectation that means what does he want on your website?
A home page of any website gives the complete information about a website's objective to make it. It gives a large image in front of the user about website or service which is offered by it.
It acts as doorway page for the user or visitor to enter to the website or any business to start the user journey into the site where a visitor can find more and more details about a business or service using website.
SEO Professional should be understood that Optimization of Homepage is most important in case of SEO to rank a website. If you are working on a single product then this strategy will be fine but if you are working on more than one product then this strategy will not be relevant to your business and you have to make particular product or category promoting a strategy for your business. You can also focus on your brand to name to promote your business because in case of E-Commerce business Brand Name is must for any business.
The benefit to promote brand name is that to make Home Page optimization easy.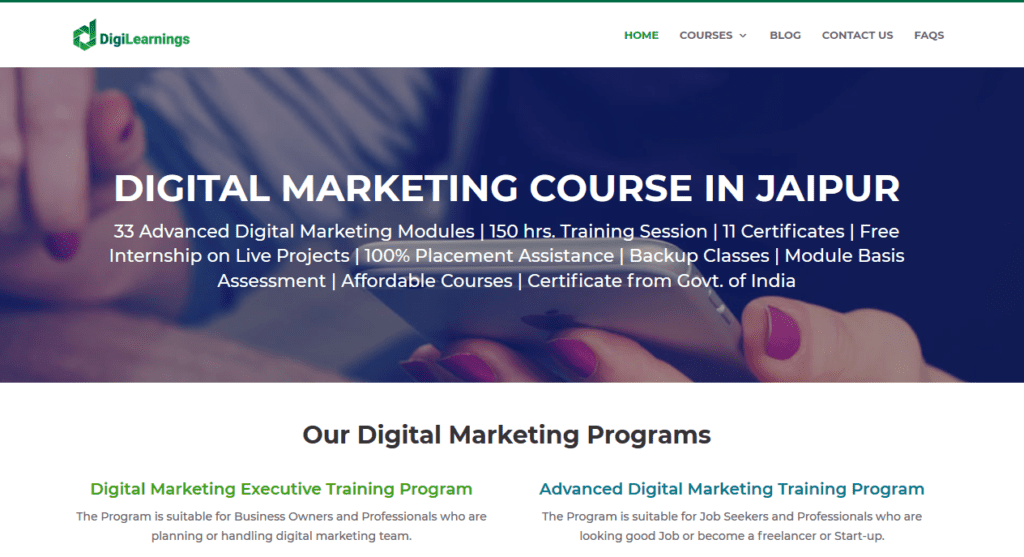 The ranking is not only the major thing for a website to optimize a Home page but also the Click through rate and engagement are the important points for a Good SEO.
Reasons behind the ranking are:
To get more clicks.
To generate leads.
But all these points depend on a Home page of a website because if a website's home page is more engaging or not that means relevant to the audience.
AN SEO Expert work is to check the performance of the web pages. If the home page is not doing good work to grab the visitors on site then understand that it needs more work.
About Us Page
According to the study it has been proven that who have seen a website's about us page are a more likely conversion as compared to others which don't have.
It is the second page which has also the reason for conversion to a site. Don't forget my above words that every page in a website are landing page and they should have a good attraction towards visitors.
Contact Us Page
If we talk about this page then to add this page into the website is only one reason which is to provide the contact information about your business or service which you are providing to your visitor for contact to you.
Using this information, any visitor can send you an email, it can be possible that he can call you or may be possible that he wants to know only your location.
There is not any reason to ignore this page. So it is also the important point as per SEO.
At the time of making this page just put your efforts on your location:
Find keywords relevant to your area.
Integrate Map with your contact page.
Use Schema on your address or Contact Number.
Category or Sub-category Pages of the Product:
In the case of E-commerce selling cycle, these pages show you most important optimization opportunities in case SEO to grab the audience view on your website.
These pages are only the survivor till the actual detail product page. Because a user will visit it again and again until he satisfied with it.
If we talk about content needs on these types of pages then a user don't need they only like to see the products. But I will suggest you put content on these pages also because this content plays an important role in conversion. But you have to apply tricks in it for adding content according to the visitors need to much content remember it.
Product Page with Detail
After category and sub-category page, every visitor will go to the final product page and collect the information about that product which he wants to purchase and according to the SEO, it should be relevant to visitor's requirement. If we talk about keyword research for these products which are almost irrelevant because there are so many keywords which can show your product to the visitors. So for solving this issue focus on SEO of a particular category of product, not a single product which will be more relevant for your business to grab visitors.
In That page, you have to fill all important information which a user wants to see colors, size, quantity, warranty & guarantee of product, etc. You have to understand the user needs to stay him on your site.
Frequently Ask Questions (FAQ) Page
FAQ, Help and Q&A Pages have more importance in a website. Because every user wants the answer to their questions and because of each website has placed a page relevant to it in their website section.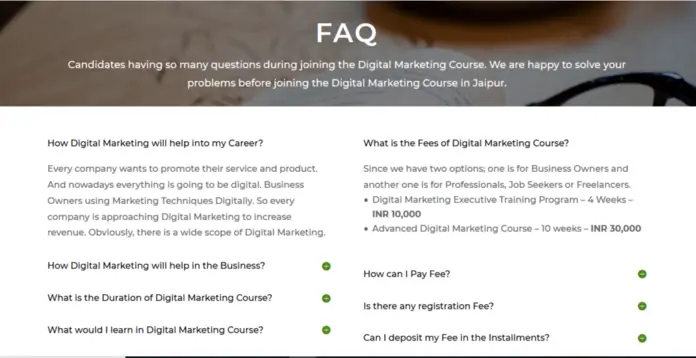 It is required to understand your website easily to the visitors or you can say that removing the question from the user's mind about your website.
Blog or Posts Pages
I will suggest to every website to place a blog or you can say that post page in your website if you want to gain more and more traffic on your website either a website is a static website or Business website.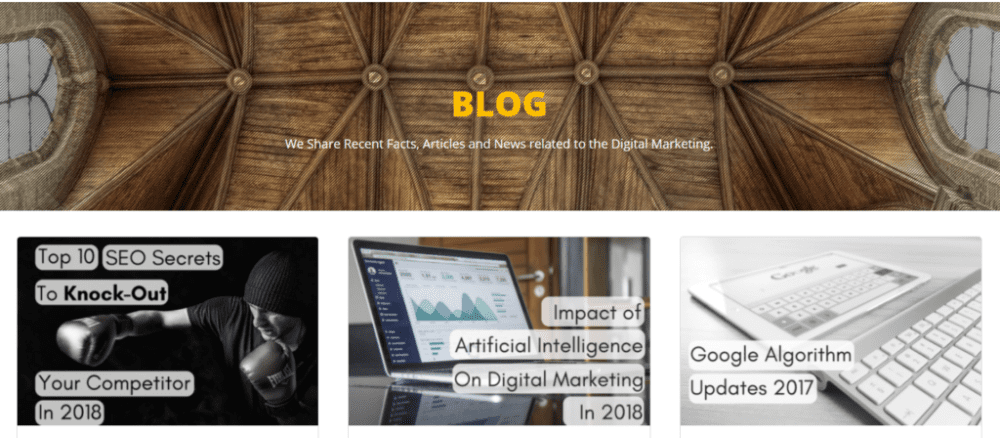 Gaining traffic is not enough for the website you have to include a call to action button also in it for better response on your website. It is not only necessary to give posts relevant to your products every time but also to give some information which forces to the user to read it again and again or in a technical word to engage the user.
Juice of all the discussion
If your site has other pages except above then don't forget to optimize them and it depends on your business. And also remember that every page is landing page and each page should be optimized for better ranking and not only just for traffic but also for Leads and conversion.